Whether your lawn or landscape needs a tune-up or a complete overhaul, Arnold's Landscaping & Garden Center can do it. We offer complete landscaping services, from design and construction to maintenance and lawn care.
Our focus is both quality and dependability. We stand by our work with a one year guarantee on all product and installation. You can rest assured that the job will be done right. Looking to join our team?
Apply Here.
| | |
| --- | --- |
| Landscaping | Garden Center |
| 419.529.2920 | 419.529.6900 |
Landscaping Design and Maintenance
---
Let us help you with your next landscaping project. With over 30 years of landscaping experience we can design you an amazing landscape you are sure to love. Our focus is on quality and dependability, and we stand by our work. With a one year guarantee on all product and installation work, you can rest assured that the job will be done right.

Knowledgeable high quality installation is the Arnolds way. We start with proper bed prep that includes sod and debris removal. We then install a high quality bedding soil mix so that your plants may thrive in their new home. We also grade your site properly so that water drains away effectively. When it is time for planting we only use the highest quality Ohio grown plants thus ensuring their durability. The fertilizer we use are slow release fertilizer tablets that give your plants the nutrients they need for a full year. This helps the plant to become established and to be truly beautiful. To keep the landscape looking its best, we place a fabric barrier to deter weed growth. We also use Preen which prevents new weeds from germinating. The final step in your landscape installation is spreading 2-3 inches of high quality hardwood mulch. The mulch helps with weed control, along with moisture retention for your plants. This final step offers a color accent and helps make the landscape look immaculate.
Click to See More Landscape Photos:

Reasons to do Landscape Maintenance
---
Proper landscape maintenance can add longevity and better health to your landscape. Regularly trimming and fertilizing plants and trees will help them hold their shape. This also helps them to mature properly into beautiful quality plants that will last for years. A new spade edge will make for easier mowing and control of weeds threatening to encroach your landscape beds. A fresh layer of Preen and mulch will add a layer of weed prevention while also adding a new look and vibrant color to your bed.
Installation

Plantings
Walls & Paths
Outdoor Living Spaces
Renovations
Water Features

Maintenance

Cleanup
Pruning/Trimming
Mulching
Weed Control
Deer Control
Having a hard time envisioning your next project? Let us design you a 3D image! The 3D software allows us to create a replica of your house and put in the new landscape design, allowing you to see what the final product will look like before we even start.
Lawn Care & Plant Management
---
At Arnold's we wanted to find a better way to provide you with a great looking lawn and landscape that wouldn't sacrifice quality, but would reduce the chemicals needed. We took a bottom-up approach and decided to focus on the health of the soil in your lawn or landscape. The root of it all is that if you have healthy soil, you get healthy roots and with healthy roots you get healthy plants. This is why we use Holganix, an organic fertilizer that uses active living ingredients, to nourish your soil and stimulate your lawn or landscape naturally.
Lawn Care Program

---

We offer complete plant health care that is tailored specifically to your landscape. A thorough inspection will be done to identify the needs of your property. Our Tree and Shrub Care Program provides timely applications designed to give both preventive & curative maintenance. Since no landscape is the same, our highly-trained tree experts will develop a customized program to address your tree shrub care needs whether small or large, residential or commercial property.

Minimum Program

3 Fertilizations
1 Crabgrass Application
2 BroadLeaf Applications

Basic Program

5 Fertilizations
1 Crabgrass Application
3 BroadLeaf Applications

Plus Program

5 Fertilizations
1 Crabgrass Application
3 BroadLeaf Applications
1 Insecticide

Premium Program

5 Fertilizations
1 Crabgrass Application
3 BroadLeaf Applications
1 Insecticide
1 Aeration
Garden Center
---
Let Arnold's make your life a little greener. We are a full service Garden Center specializing in Annuals, Perennials, Shrubs, Trees, Garden Accents, and Gifts. Our knowledgeable staff can assist you in picking the right plant or tree for your landscape. All of our plant material is Ohio grown which means the plants are already acclimated to the weather. Garden Accents, found on the lot and in the showroom, are a great way to enhance your landscape. They also make great gifts for the gardeners in your life. Not sure what to buy? Gift cards available! Come Check us out- there is something at Arnolds Garden Center for everyone. Your satisfaction is our goal, that is why we offer only the highest quality plant material and a one year guarantee on all container trees and shrubs.
Plant Guarantee Policy
---
NEW FALL PRODUCTS
Mums Sale!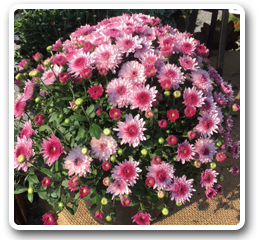 Bittersweet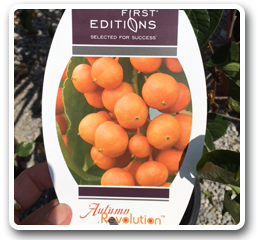 Skeleton Statue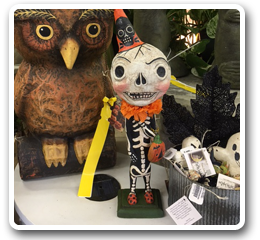 Fall Flags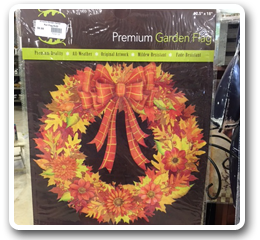 Fall Flags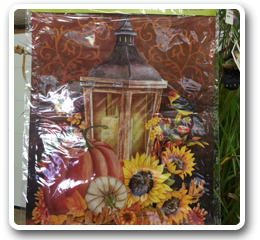 Candy and Corn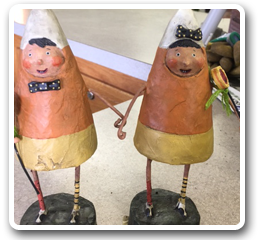 Fall Glasses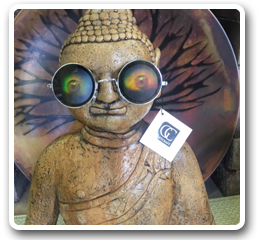 Hardscaping
---
The first step to any project is getting the right design that you, as a customer, are satisfied with. With our 3D rendering program we can show you a finished product before we even start. After the design is finialized the project can begin. Any hardscaping project longevity all boils down to the base preparation. We provide two different types of base for your patio or wall. The first is the traditional limestone compaction with a berm/sand top for final grade. The second type is concrete, this is our preferred method due to better longevity and ability to withstand the elements. After we have established our base we then begin laying the pavers/wall block according to the designatied pattern or style. When all pavers are laid, cutting begins to make a secure tight fit on edges and around objects. The last step in the project is the final grading and (if included in plans) installation of plants and mulch.
Testimonies
---
Testimony:
---
Did work well!! Worked Continually. Crew was Polite, Considerate, Courteous, and Professional.
Work Implemented:
Hardscape
Elizabeth
Testimony:
---
Great job and super crew as always.
Work Implemented:
Maintenance
David